HIGHLIGHTS
If you are a travel buff and love to trek, but the constraint of time only gives you about a weekend to fulfill your dreams and you don't wanna go to the usual and ever crowded Triunds and Kheergangas, then a lesser known Chandrakhani Pass trek is all you need to unchain the traveler in you.

Nested in the Kullu Valley of central Himachal, Chandrakhani pass is an old trail for the locals that connects the villages of Ramsu and Malana. The path offers some pristine views of The Pir Pranjal and the Parvati ranges of the Himalayas and passes through beautiful pine forests, meadows and riversides. You gain a maximum altitude of 12.100 ft. and cover a total distance of around 22 km. Combine the trek with a night stay in Malana for a perfect weekend trip.


Itinerary
Day
1
Bhunter – Naggar – Ramsu - Naya Thapru (1.5 hr drive, 5 hr trek)
Arrive in Bhunter and finish your morning chores.
Drive from Bhunter to Ramsu. (31 Km)
Start your trek from Ramsu to Naya Thapru.
Overnight stay in Naya Thparu.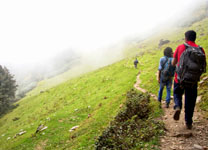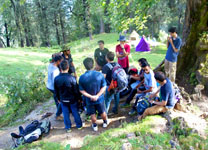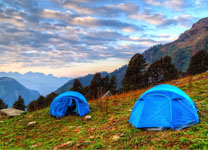 Day
2
Naya Thapru – Chandrakhani Pass – Malana. (6-7 hr trek)
Ascend from Naya Thapru to Chandrakhani Pass.
Enjoy the view and have your lunch.
Start your descend to Malana.
Overnight stay in Malana.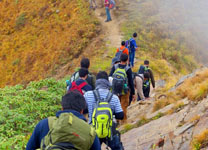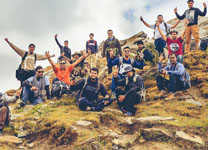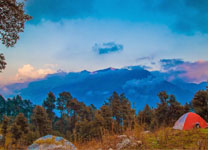 Day
3
Malana - Bhunter
After staying in Malana you can easily trek down to Jari, which is on the Bhunter-Kasol road and is accessible from across the country.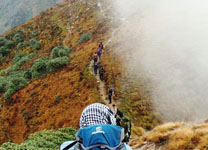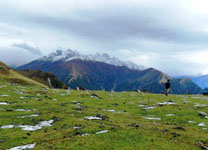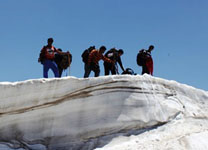 Meals and accommodation during the trek.
Tea/Coffee and snacks during the trek.
Transport charges from Bhunter to Naggar.
Permits,guides and assistance.
All taxes.
Transport from Malana to Bhunter.
Any personal expenses – laundry, shopping etc.
Camera fees or heater charges.
Any meal other than Breakfast, Lunch, Snacks and Dinner.
FAQ
Nirvana trip specializes in holiday tour packages, cultural and natural heritage tour packages, hiking, trekking, rafting, wildlife safaris and mountain biking along with the customized tours as per your requirements and demand.
What type of clothes and accessories one needs to carry during the trek?
As the weather can change any time, you need to carry following things :
Saddle bags/ Magnetic tank bag/ Luggage carrier.
Winter clothes.
Comfortable clothes: tracks, raincoats, tee-shirts.
Wind-cheaters, Jackets and pullovers.
Flashlight with extra batteries.
Riding Shoes, a pair of slippers for the night, extra pair of socks etc.
Sunglasses, caps or hats, sunscreen lotion and insect repellents.
Personal toiletries.
Water bottles etc.
Is this trek good for beginners?
Yes! it is good for beginners as well as experienced trekkers. However, some level of fitness is required in order to tackle the long and steep trails.
things to do
Not available for this package.
Starting From:
Per Person
Money Safe
100%
Support
24*7
Destination
131+
Reasons to Book with us
Team Support
Our amazing as well as charming team helps you choose the best destination packages for you., that makes you feel indulged, comfortable and insipiring thorugh out your travel .
Best of both worlds
We at Nirvana make sure that you do not have to compromise between adventure or good stay. We provide an amazing and comfortable stay that makes you feel at home along with the adventure you are seeking for.
Pocket friendly pacakges
For you do not have to think before traveling and exploring new places, we at Nirvana provide cheapest and pocket friendly packages cause we believe that the journey of the thousand miles begin with a single step.