HIGHLIGHTS
India is land of devi and devatas, there are numbers of holy destination which were visited by tourists from India but also from the corner of the world. Every temple has a magnetic power which attracts devotees from every part of the world. If you need a peace or blessing from god in your life don't forget to visit Kedarnath and Badrinath
Kedarnath
The holiest of Shiva's shrines is likened to gold among base metals so that every pilgrim finds peace here, and it is said that devotees who die here become one with Shiva himself. The temple of Kedarnath, located at a height of 3,581 mts, stand at the head of the Mandakini river, with Kedarnath peak keeping vigil above it.
Badrinath
Also known as Vishal Badri, this temple located at the height of 3,133 mts. is the largest Himalayas and most popular of Vishnu pilgrimages among the five Badries. The original temple here is believed to be built by King Pururava and the icon of the lord carved by Vishwakarma, the creator of the gods.
Itinerary
Day
1
Haridwar – Guptkashi (206kms/7-8hr)
Pick-up from Haridwar Bus stand or Railway Station and then we will further proceed to Guptkashi. If we reached there before time then we visit to Kempty Fall in Mussoorie. After that we continue to Guptkashi. Check-in at hotel get fine dining over there and overnight stay at Guptkashi.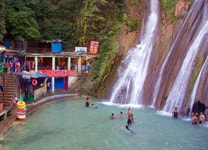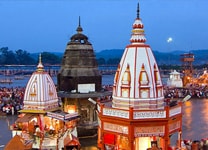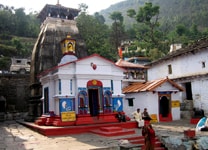 Day
2
Guptkashi – Kedarnath –(30kms by road & 19kms Trek one way)
Wake up early get ready after breakfast drive to Gaurikund, point where you will start your trek from Gaurikund to Kedarnath you can hire Pony / Doli / Helicopter at your own cost. Visit Kedarnath Temple. After temple Darshan. In evening you can visit to some amazing views of the surrounding mountains. Overnight stay at Kedarnath.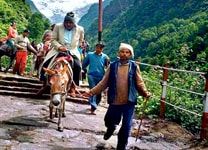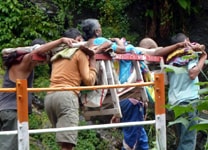 Day
3
Kedarnath – Badrinath (160kms/7hr)
Early morning visit temple again, drive to Badrinath. At a time when you will reach in Badrinath you will check in to hotel. Take a bath in the Taptkund have Darshan of Badrivishal & Aarti in evening. Brahamakapal is situated on the bank of river Alaknanda it is belived that Lord Brahma resides here. People visit there proffer shraddh to their ancestors (Pitrus). If you are a sightseer you would love the places likeMana, Vyas Gufa, Maatamoorti, Charanpaduka, Bhimkund and the "Mukh" of the Saraswati River. Just 3 kms from Badrinath. Overnight stay at Badrinath.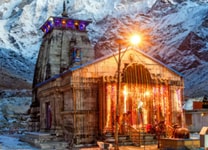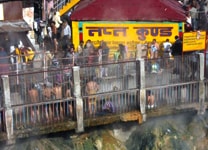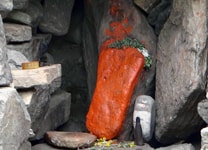 Day
4
Badrinath – Rishikesh (330kms/8-9hr)
After breakfast, drive for Haridwar via Rishikesh. Rishikeshis also called as a " Gateway to the Garhwal Himalayas spot" Rishikesh is very famous tourist spot and major pilgrimage spot. It is also famous for its various shrines, Yoga and ashrams it also famous as it multi adventure sport here you can try this too. Check in Hotel. Relax for some time later visit like Laxman Jhulla, Ram Jhulla don't forgot to go shopping. Relax overnight in Rishikesh hotel.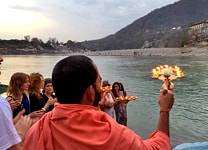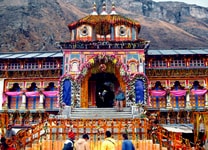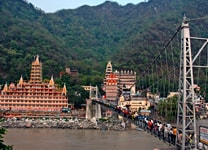 Day
5
Rishikesh – Haridwar (220Kms / 6-7hr)
After breakfast, drive for Haridwar. We will drop you at Haridwar Bus stand / station /hotel. Journey end here with lots of blessing.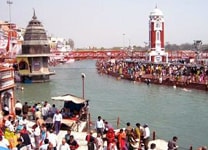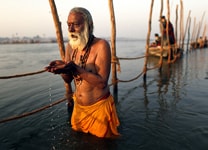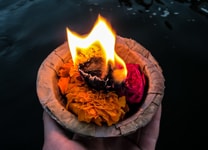 Assistance on Arrival & departure
4N & 5D stay at hotel (1N in Govt. Camp at your own Cost)
Accommodation on twin and triple Sharing basis
Pick and Drop from Haridwar Railway station/Volvo stand
All pick and drop facilities at one point and AC Would not be run on hills Drives.
Meal plan (Breakfast and dinner at hotel as per itinerary, fixed menu)
Driver's T.A – D.A, toll tax, parking, and interstate taxes.
All fuel charges & state taxes. All toll / parking Fee.
Special Notes
Any days' increases due to climatic condition or clients request or any other conditions so extra charge for it.
We will provide only the things which we are mention in the packages.
All the distance and time schedule are approximate.
Programmer's activities may be change as according to the climatic conditions.
Rates have revised by government so please contact us while confirming the deal
Any type of insurance
Any extra meals
Kedarnath night (offer by government on direct payment basis)
Guider (Cost will be extra)
Pony ride and Palkies ride cost will be extra.
FAQ
Darshan Timings of the Temples?
Kedarnath temple is open from 05:00 AM to 03:00 PM.
Badrinath temple timings are 4:30 AM to 03:00 PM.
There is no fixed age limit for Char Dham Yatris. As the yatra will pass through high altitudes, and there is a lot walking therefore preferred age bracket is between 7-65 years of age.
Is Registration Required?
The 2017 Char Dham Yatra will require pilgrims to register with Photo I.D instead of the bio metric registration that was proposed. There will be a thorough medical checkup of all pilgrims who wish to undertake 2017 Char Dham Yatra. The registration will take place at 18 Registrations Centers having more than 50 counters for pilgrims
Best Time for Char Dham Yatra?
The Char Dham Yatra in Uttarakhand starts in April-May and continues till October. Pilgrims can either embark the Yatra before July or after September. Monsoon is to be avoided for this pilgrimage as this route is high up in the mountains and rains can cause landslides.
What to carry during the journey
You need to carry woolen clothes, Raincoat, Umbrella, sports shoes, First aid kit, and medicine for fever headache.
My parents are old, is it safe to send them in your fixed departure tour?
If your parents are healthy and are not on any kind of medication, it is safe for them to join our fixed departure tours.
things to do
Not available for this package.
Starting From:
Per Person
Money Safe
100%
Support
24*7
Destination
131+
Reasons to Book with us
Team Support
Our amazing as well as charming team helps you choose the best destination packages for you., that makes you feel indulged, comfortable and insipiring thorugh out your travel .
Best of both worlds
We at Nirvana make sure that you do not have to compromise between adventure or good stay. We provide an amazing and comfortable stay that makes you feel at home along with the adventure you are seeking for.
Pocket friendly pacakges
For you do not have to think before traveling and exploring new places, we at Nirvana provide cheapest and pocket friendly packages cause we believe that the journey of the thousand miles begin with a single step.