HIGHLIGHTS
Har-Ki-Dun Valley is a cradle-shaped hanging valley, surrounded by Snow-clad high mountains, calmly flowing rivers and alpine vegetation. The Har Ki Doon Valley is elevated at 11, 768 ft. and lies in the Govind Wildlife Sanctuary of the Garhwal Himalayas in Western Uttarkahand.
This Valley of God is also connected to the Baspa Valley of Himachal Pradesh by the Borasu Pass.
Har Ki Dun is a popular winter trek in the Himalayas, that can be done by people of all ages. The spectacular views of Swargarohini peaks and Bandarpunch range, as well as lush green forests and meadows, makes it one of the most scenic treks in India.
Region : Uttarakhand
Duration : 7 Days
Max Altitude : 11, 768 ft.
Trekking distance : 45 Km
Trail Type : Round Trail (Trek starts, and ends at Sankri)
Difficulty Level : Easy To Moderate
Base Camp : Sankri (10 hrs drive from Dehradun)
Best Season : Round the year except for monsoon.
Weather report : In Summer, 15 to 20 degree during day and 2 to 7 degree during night
In Winters, 10 to 15 degree during day and 5 to -5 degrees during night
Snow : December to April
Services From: Dehradun to Dehradun
Food : Nutritious Breakfast/ Dinner
Stay : Guesthouse, Homestay, Camping Tents
Itinerary
Day
1
Dehradun to Sankri (via Mussoorie)
Distance: 220 km Time: 10 hours approx. Report at Dehradun Bus Stand between 6:30 AM to 7:00 AM. Meet our representative and board your bus to Sankri via Mussoorie. Also, you can visit, the Kempty Falls, 15 km from Mussoorie. Continue the drive towards Purola, which is located at a height of 1,524 metres. Situated in the thick of rich forest area and wildlife, especially the endangered snow leopard, it is also known as the 'Gateway to the Har Ki Dun Valley'. Overnight stay at guest house/ tent.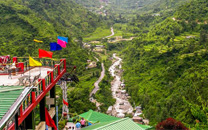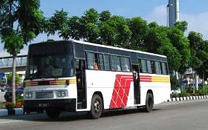 Day
2
Sankri to Pauni Garaat via Taluka
Distance: 12 km Time: 1 hour Altitude of Taluka: 7,000 ft Taluka to Pauni Garaat Altitude : 8,200 ft Trek Distance: 10km Trek Level: Easy Water sources: You can refill your water bottles in the river along the trail. Wake up early morning do some yoga kind of activity in fresh and natural environment Have your breakfast and get ready for your first-day trekking to Pauni Garaat. Start your trek with full of energy don't forget to carry the energy bar with you as you required a lot of energy. By late afternoon or after your arrival in Taluka, check-in into a tent to spend the night under the star clad sky and enjoy the freshness of Taluka. The evening will be delighted with a lively bonfire, snacks, different folklores about the locale and a delicious dinner. Overnight stay in tent/camp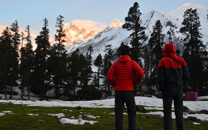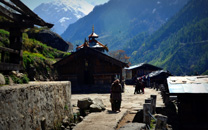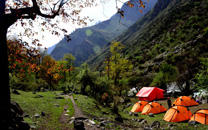 Day
3
Pauni Garaat to Kalkattiyadhaar
Altitude: 9,800 ft Trek Distance: 7 km Trek Time: 6 hour Trek Level: Ascent Camp stay in meadows overlooking mountains near a food stall Water sources: Spring water points but still carry sufficient water. Wake up early morning have your breakfast leave the tent early Start your trek to Kalkattiyadhaar. While trekking you gone a traverse through the Siyan Gad bridge to reach Dhatmir village and cross the Tons River as well. During the trek, you can enjoy the amazing views of sprawling wild orchids. If you are lucky, encounter the wilderness of the Himalayas like Barking Deer, Bores, Har Ki Dun Valley Leopards. Overnight stay in Kalkattiyadhaar.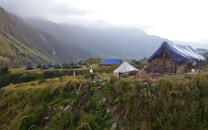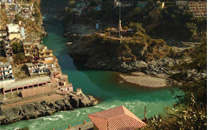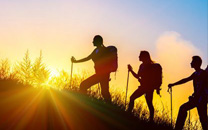 Day
4
Kalkattiyadhar to Har Ki Doon
Altitude: 11, 768 ft. Trek Distance: 5 km Trek Time: 3.5 hour Trek Level: Easiest Water sources- Spring water points so need not to carry more water. Wake up early morning have your breakfast and start your trek While trekking the meadows of Dev Thach are clearly visible on your right, across the confluence of the two rivers. At this point, you have crossed 3,000 m altitude for the first time. The valley now separates into two parts, with Har-Ki-Dun on the left and Ruinsara Taal, < ahref= https://www.bikatadventures.com/Home/Itinerary/bali-pass-trek >Bali Pass on the right. As you cross the mountain bend, you are greeted with the sight of the Har Ki Dun peak and Hata Peak, below which is Har-ki-Dun valley. During the trek, you can find the pine forest has a sizable number of rhododendron trees. There is also a lovely stream gushing down on the way, with a variety of Himalayan alpine flowers along its sides, especially blue poppy. About an hour later, pass through another section of meadows with a delightful growth of chestnut. The smell of cedar and pine wood trees is intoxicating to any nature lover. After crossing the wooden bride you found two valleys opening up in front, divided by a stream called Karmanasha. The valley towards your left is going to Maninda Taal and Borasu Pass and the other, to Jaundhar Glacier. Upon arrival to Har Ki Dun, check-in to the tent and relax for some time. Overnight stay at tent in Har ki Dun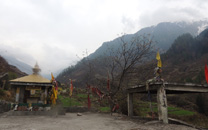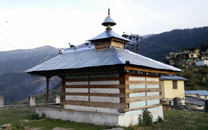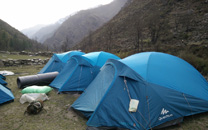 Day
5
Har Ki Doon to Pauni Garaat via Osla
Trek Distance: 13.5 km Trek Time: 8 hour Har Ki Dun - Kalkattiyadhar: 5 km; Kalkattiyadhar - Osla: 7 km; Osla : Pauni Garaat: 1 ½ km Trek level : Decent Water source : Riverside camping in Govind National Park forests Wake up early morning have your breakfast. The sheer beauty of the valley will make you never want to leave the place. But you have to leave the place sooner as we have a long distance to cover today. Upon arrival to Pauni Garaat, check-in to tent and relax yourself Overnight stay in a tent.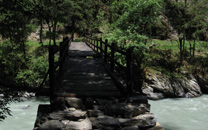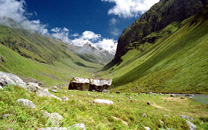 Day
6
Pauni Garaat to Sankri via Taluka
Trek Time: 5 hour Trek Distance: 10 km; Drive from Taluka to Sankri: 12 km Driving Time: 1 hour Wake up early morning, have your breakfast and start your trek earlier. The way back to Sankri via Taluka is an easy one with consistent descents and level walks. Upon arrival, check-in to the guest house and relax.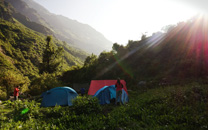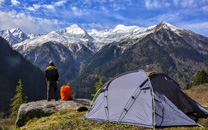 Day
7
Sankri to Dehradun
Distance: 220 km drive Driving Time: 10 hours approx Driving Time: 7 am-6 pm Wake up early morning have your breakfast and leave the guest-house early Note: On Day 7, you'll reach Dehradun by 6 pm. Continue your journey back to your Home. The unforgettable trip and Nirvana Trip services end at Dehradun.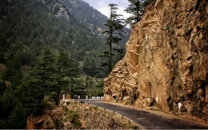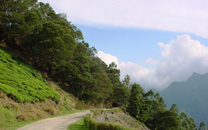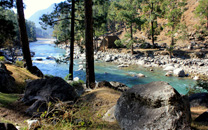 Accommodation. (Guest house, Home stay, Camping)
Meals while on trek (Veg.)
Trek equipment's (Sleeping bag, mattress, Kitchen & dinning tent, crampon, utensils, tent)
First aid medical kits, stretcher and oxygen cylinder.
Mountaineering qualified & professional trek Leader, guide and Support staff.
Transportation
Government service tax 9.0%
Air/Train fare
Anything not mentioned under the head inclusions.
Cost incidental to any change in the itinerary / stay on account of flight cancellation due to bad weather, ill health, road blocks and / or any factors beyond control.
The tariff does not include barbeque, personal expenses like telephone, laundry etc.
FAQ
Nirvana trip specializes in holiday tour packages, Cultural and natural heritage tour packages, hiking, trekking, rafting, wildlife safaris and mountain biking along with the customized tours as per your requirements and demand.
Learning Experience: We do not just focus on completing the trek but also help you develop basic trekking skills like:

1. Morning Yoga & Evening stretching

2. How to pitch and dismantle a camping tent and properly use a sleeping bag

3. Packing a rucksack

Personalized attention: We have small batch size (max. 15) our batches to enable individual focus and monitoring.
Best Expedition Leaders: Our leaders are advanced mountaineering course qualified, also have experienced mountaineering group who will be there with you at the time of trekking
Pocket Friendly Packages:We at Nirvana believe that traveling is for each one of us, we assure you a trip that doesn't dig a hole in your pocket. We provide great service in the lowest price possible.
Safety norms: We have mapped every region with an emergency evacuation plan far. We carry an extensive first-aid kit including oxygen cylinders and high altitude medicines.
Approved by – Nirvana trip is approved by Adventure Tour Operators Association of India.
What type of clothes and accessories need to carry during trek?
Saddle bags/ Magnetic tank bag/ Luggage carrier
Comfortable clothes: tracks, raincoats, tee-shirts
Wind-cheaters, Jackets and pullovers
Flashlight with extra batteries
Riding Shoes, a pair of slippers for the night, extra pair of socks
Sunglasses, caps or hats, sunscreen lotion and insect repellents
Personal toiletries
Water bottles etc
Cellular Connectivity and ATM is available during trekking?
No mobile connections as well as No ATM is available it is advisable to carry Cash with you during trek
Is this trek good for beginners?
Yes it is good for beginners as well as experienced tracker. Here you need lot of energy required at the time of trekking. If you feeling now you can't handle all the thinks need not to think like this. Only need to do is be mentally prepared also I would recommend you to do some stamina building activities.
things to do
Not available for this package.
Starting From:
Per Person
Money Safe
100%
Support
24*7
Destination
131+
Reasons to Book with us
Team Support
Our amazing as well as charming team helps you choose the best destination packages for you., that makes you feel indulged, comfortable and insipiring thorugh out your travel .
Best of both worlds
We at Nirvana make sure that you do not have to compromise between adventure or good stay. We provide an amazing and comfortable stay that makes you feel at home along with the adventure you are seeking for.
Pocket friendly pacakges
For you do not have to think before traveling and exploring new places, we at Nirvana provide cheapest and pocket friendly packages cause we believe that the journey of the thousand miles begin with a single step.